ION - ABEC-5 Sealed Precision Main Blade Grip Bearing Yellow Seals (replaces HC417-S) - Goblin 500/570
Product Description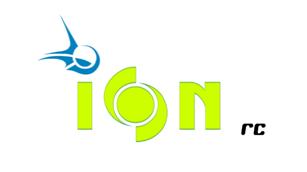 ION - ABEC-5 Precision Main Blade Grip Bearings 2pcs Yellow Seals - Goblin 500/570
Direct drop in replacement upgrade for SAB Part Number - HC417-S

Note:

Picture below shows black seals, the bearings now come with special yellow Nitrile seals.
Use For: Goblin 500/570 Main Blade Grips (each blade grip uses 2 radial bearings)
Direct replacement upgrade for Stock SAB Goblin Bearing HC417-S
Replace stock bearings with high Precision ABEC-5 nitrile rubber sealed bearings with high tolerance, and smoothness.

These bearings are sealed and pre-greased.

The Nitrile Rubber seales keep gear dust and metal shavings out, which is what can damage normal bearings that are not well sealed.


The quality nitrile rubber seals keep the grease clean, contained, and uncontaminated.

Sealed bearings usually have a longer life span than regular bearings in RC helicopter applications, especially when dust and debris are present.

The special nitrile seals can be removed and reinstalled quickly and easily, if desired by the user.

Deep groove geometry for high speeds and also helps support both radial and axial loads

Includes: (2) 8x14x4 Special yellow nitrile sealed deep groove radial bearings for the Goblin 500/570 Main Blade Grips.
Find Similar Products by Category