GAUI X7 Nitrile Rubber Seal ABEC -5 Swashplate Replacement Bearing Upgrade
Product Description
GAUI

X7 Nitrile Rubber Seal ABEC -5 Swashplate Replacement Bearing Upgrade.
To check if your swashplate bearing needs replacment: Take the swashplate off the helicopter and slowly rotate the swash by holding it in your hands (you will not be able to feel this without taking the swashplate off the main shaft). If you feel grittiness or notchiness, your bearing may be damaged and neesd replacement soon. Running a bad bearing in the swashplate is hazardous, and can cause bad vibrations or fail in flight, in some cases causing a crash.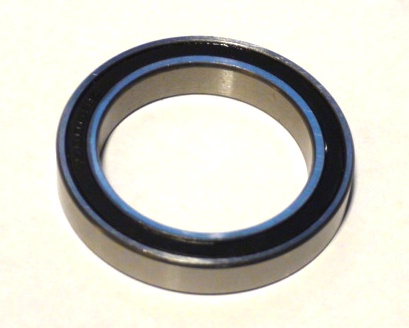 If a retailer/vendor does not specify which ABEC rating, it's likely that's it's ABEC-1, or even lower (not rated)! Most helicopter kits come standard with ABEC-1 rated bearings. ABEC-5 bearings are much tighter in tolerance than ABEC-1 bearings, thus providing much higher accuracy, longer life, Better Efficiancy, and more smoothness.
Chart below shows tolerance levels of abec ratings.


Find Similar Products by Category